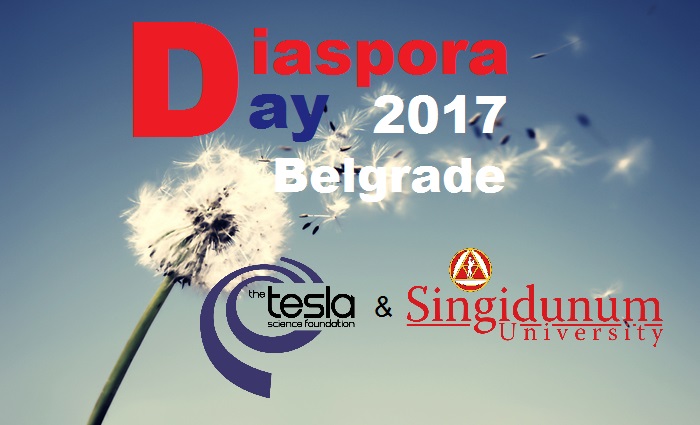 Singidunum University and Tesla Science Foundation wish you Welcome!Participate in projects, panels, roundtables, exhibitions and competitions!The Diaspora Day is a program established a year ago by reputable organizations from the Diaspora and Serbian academic community, and extended to Serbian communities in the region.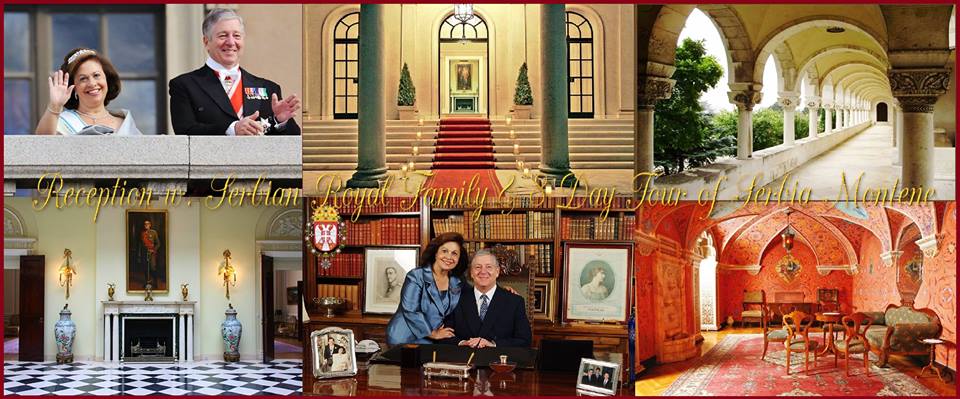 Join the Tesla Science Foundation as we invite you to our second annual tour of the Balkans. Our tour begins in Serbia's capital Belgrade, with a private reception with our hosts,  HRH Prince Alexander and HRH Princess Katherine.

Поводом 161 године од рођења Николе Тесле и 125 година од посете Николе Тесле Београду у оквиру програма Теслини дани, ТЕСЛИНА НАУЧНА ФОНДАЦИЈА СРБИЈЕ организује Т Е С Л И Н О  В Е Ч Е (СУСРЕТ ТЕСЛИНОГ НАРОДА 2017.- ВЕЧЕРА ИЗ ТЕСЛИНОГ КРАЈА) која ће се одржати у понедељак ,10.јула 2017. с почетком у 18 часова у Ресторану "ДЕДИЊЕ " у Централном Дому Војске Србије,Београд, улаз из Француске улице.
Gallery Progres and Tesla Science Foundation USA – Serbia organize international exhibition of modern sculpture, paintings and instalation. Science growth and expansion of the art forms, transforms human ideas from impossible to possible. Art and technology are one in the same. We are happy to introduce art works of modern visual artists:
Nikola Zigon, Jelena Krsic, Mihailo Stosovic, Gala Čaki, Viktor Kiss, Dusica Pejic, Prof. Miroslav Lazovic, Gordana Tomic, Prof. Slobodan Bane Savić, Prof. Vukašin Milović, Milos Saric, Aleksandra Grbovic, Angel Korunovski, Goran Cetkovic, Ivana Milev, Panagiotis Kalogiannis, Natasa Budimlija, Velizar Krstic, Prof. Manolis Yiannadakis, Tajana Kajtez, Marija T. Papadopulos, Luka Radojevic.